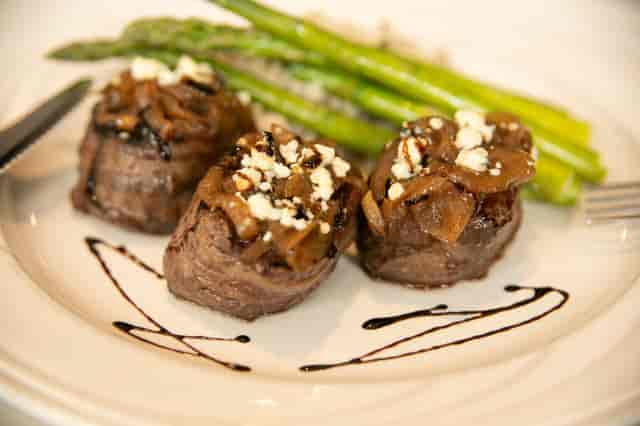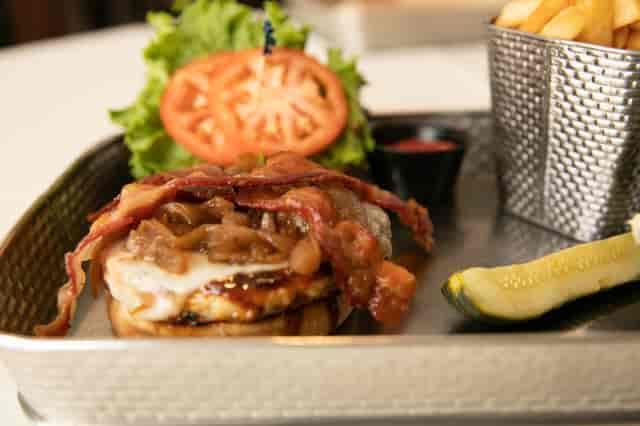 The Red Blazer
Concord, New Hampshire
The Red Blazer has officially posted our menu/offerings for our Christmas Take & Bake Menu – On our Website www.theredblazer.com click the ORDER button and it will bring you to the Order Page. Please note; Very Important – No matter what day you order Christmas Day items are for pick up only anytime on Christmas Eve - December. 24th 2020. We will keep the menu items posted until Monday, December. 21st 2020 or such time we meet our production limits. Finally, please order only from the Christmas day page – we ask you do not combine other menu items – this is just for Pre-Order take & Bake items. Any questions or for help to navigate our site please call 224-4101.
Hello Everyone,
I wanted to wish Everyone a Merry Christmas along with all the best wishes for a safe and Happy Holiday Season. It goes without saying 2020 Is one for the books and hopefully next year we will start seeing a return to some normalcy. As many of you know December is typically our busiest month of the year with the Red Blazer Hosting dozens of Holiday Parties and what used to be our most popular attraction Sunday Breakfast with Santa. While most of our large Holiday gatherings will not take place and we will not be serving our Breakfast Buffet we will be here for regular dinning, take out and available to help with your Holiday food planning needs and Bakery items.
From the beginning of this Covid Crisis The Red Blazer has tried to take a leading position on protecting our Employees and in turn doing everything we can to protect our customers making everyone feel safe and comfortable dining in our facility. While we have been given guidance that would allow for us to seat more people internally we have decided not to; we are maintaining the 50% capacity which gives us a greater deal of control and enables us to make sure we are doing everything to make patrons feel good about being in our facility. We figure we are better off adjusting to a new level of business for the time being to ensure our processes and procedures can be carried out with a higher level of success. So far we have in fact maintained a high level of success with our efforts; we appreciate all those who trust us and feel comfortable dinning with us. We promise to maintain the high standards that have made us so popular over our 20 plus year history.
We do enforce and ask all our patrons to wear a mask when entering the building and being sat at your table; while we understand there is plenty of controversy surrounding masks we figure why not play the safety. We have implemented cleaning strategies that go beyond the recommendations to ensure we do our part in keeping everyone safe. We have sanitizer available throughout the facility and ask our customers to take all the extra precautions and do their part to assist in our efforts. In the end we want our customers to feel good about dining with us knowing we are doing all the right things and the fact we take this all very seriously. It's also worth mentioning that our facility is under negative air pressure providing ideal conditions for all our interior spaces under the current circumstances; In addition our facility has always operated with multiple air ex-changers consistently bringing in fresh air from the outside.
We will be maintaining business hours as usual; We will be closing at 8pm on Christmas Eve, Closed Christmas Day & Closed on New Years Day. We are truly grateful and humbled by the amazing support of all our customers/friends that have made our venue part of their holiday traditions and have made the Red Blazer the most popular choice in the city. From our entire staff we wish you all a healthy and Happy Holiday season with all the very best the season has to offer. One love from the entire Red Blazer staff.
The Red Blazer
72 Manchester Street
Concord, NH 03301

Hours
Monday - Thursday:
11:00 am - 9:00 pm
Friday - Saturday:
11:00 am - 10:00 pm
Sunday:
11:00 am - 9:00 pm
We will no longer be serving our Sunday Breakfast Buffet & will open at 11 am for our regular Lunch & Dinner Venue. Please note we will be Closed on the July 4th and 5th in observance of the Forth of July Holiday. Many Thanks!